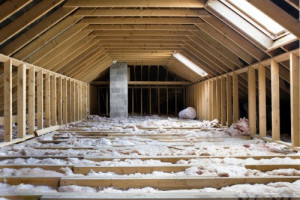 Legislation regarding rental properties was amended last year to include requirements for insulation. The first stage of the amendment was that since 1 July 2016 all new tenancy agreements have been required to include an insulation statement to indicate whether a property has any insulation and if so:
where the insulation is installed
the type of insulation
the condition of the insulation
Failure by rental property owners to provide an insulation statement can result in a penalty of up to $500.00.
At Nightingales we include an insulation statement on all new tenancy agreements. This contains all the information about the insulation we currently have on the property.
Insulation will become compulsory
The second stage of the amendment is that from 1 July 2019, all privately owned residential rental properties must have insulation in the roof space and under the floor where installation is reasonably practicable. (See the booklet – Tenancy Services: Insulation requirements). Landlords who fail to comply with these insulation requirements may be liable to a penalty of up to $4,000.00.
What are we doing about it?
Nightingales has a three-stage plan to audit and where necessary, bring your property to compliance with the insulation requirements by 1 July 2019.
Step 1 will be to carry out an audit of the insulation on all the rental properties that we manage. We will start this by asking you what you know about the insulation of your rental property. In some situations as the property owner, you will know whether your rental property is insulated; in other situations, you may not know.
If you do not know whether your property is insulated Step 2, on your instruction, will be to carry out a visual investigation of the roof and underfloor spaces to establish the presence, type and condition (if any) of the insulation. Alternatively, you may wish to undertake this investigation yourself.
Where the property has insufficient or no insulation, Step 3 will be to propose an insulation implementation plan to be carried out over the next two years.
How do you know if your property is insulated?
Homes built since 1978 have been required to have insulation installed so if your property was built after 1978 it will most likely have some insulation. If the insulation is in reasonable condition, it should still meet the insulation requirements at the time of construction and will therefore still be compliant today. This can generally be established by a visual inspection.
Homes built prior to 1978 are less likely to have been insulated at the time of construction but may have had insulation installed since then. Again, a visual inspection will be required to determine this. Where a rental property is not insulated, it will need to be done by 1 July 2019.
Ceiling insulation
If the ceiling insulation is a blown-in type it may have compacted over time, reducing its effectiveness. Similarly, sheet or blanket insulation may have been poorly installed or become damaged or wet, also resulting in reduced thickness and a consequent loss of effectiveness. The test for any insulation is if it is less than 70 mm thick, additional insulation should be added.
Inaccessible spaces
Where the sub-floor space is inaccessible to a professional installer, insulation does not need to be installed until such time as the space is accessible e.g. when flooring is replaced or re-piling is carried out.
Where a roof space is low and therefore not possible to install insulation of sufficient thickness, lower performance insulation may be installed. Skillion and very low-pitched roofs with no access to a roof space except by removing the ceiling lining or roof cladding may be left uninsulated until either the lining or the cladding requires replacement.
Reflective foil
Until recently, suspended timber floors were commonly insulated using reflective foil. In early 2016, legislation was introduced to prohibit the use of foil. If there is existing underfloor foil that is in good condition (e.g. if it is shiny and no tears, gaps or other damage) it may be left but if it is damaged it must be removed and replaced with a bulk type of underfloor insulation.